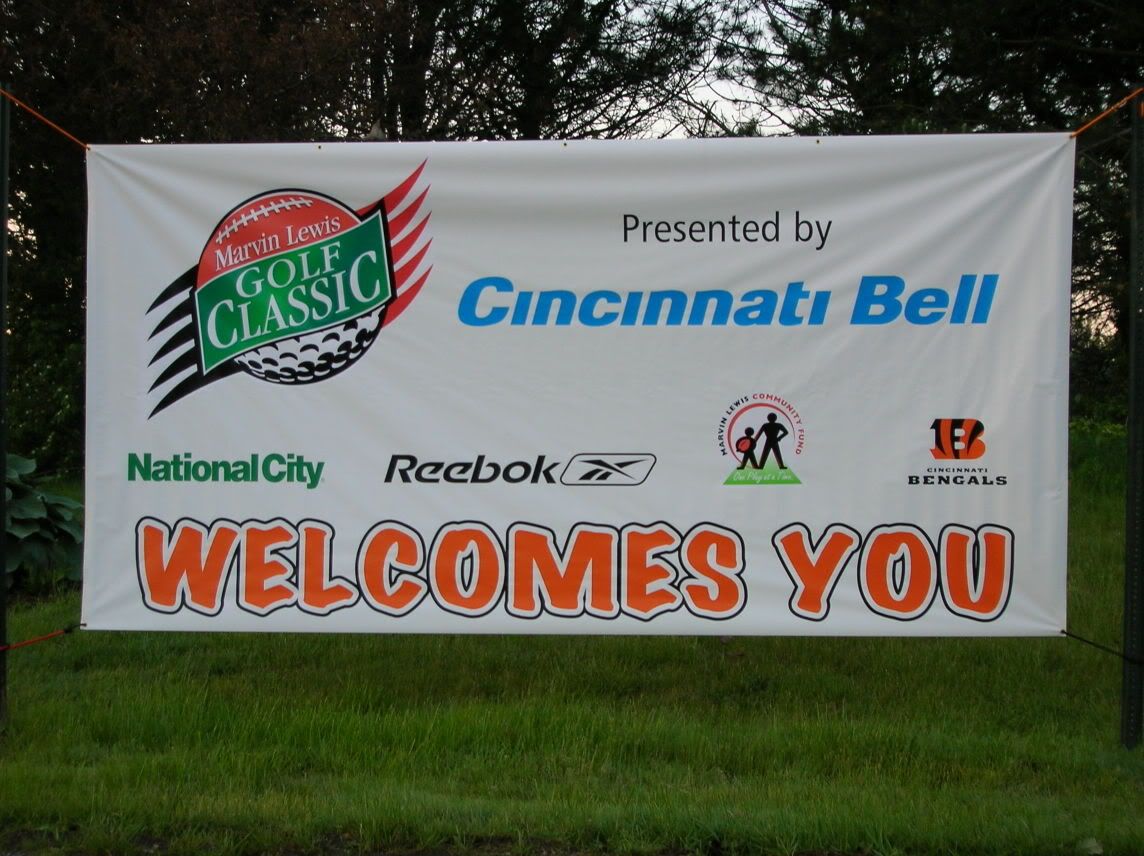 OK, so I must post about the weekend devoted to the
Marvin Lewis Community Fund
, my former internship. Sunday was the 3rd Annual Marvin Lewis Golf Classic (MLGC) at Shaker Run Golf Club. In the past three years, I have spent countless hours at the community fund, and keep going back for more (Mary and Terri can relate).
Terri and I were assigned to be the Volunteer Coordinators this year, serving as the point people in the volunteer holding area.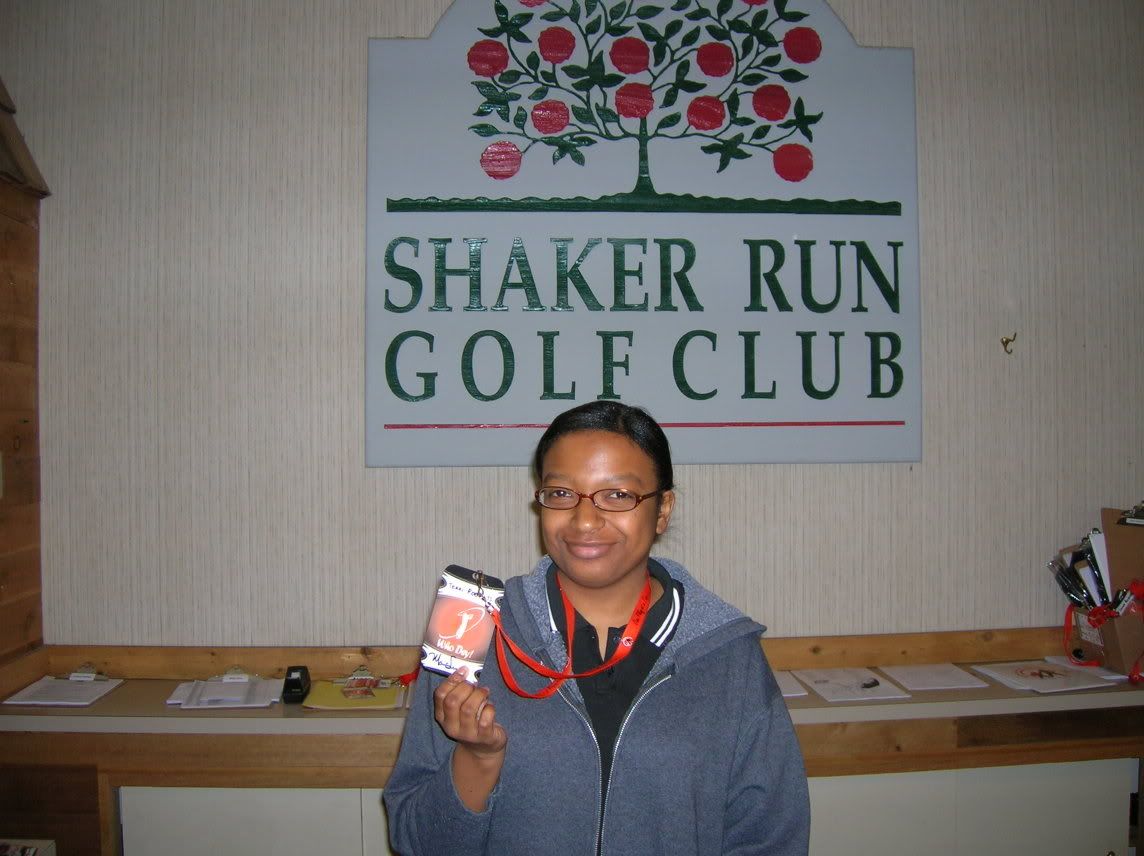 We checked in all volunteers, morning and afternoon shifts, gave them their t-shirts, information packet, and name tag with MLGC lanyard and tag was signed by Coach Lewis himself, and instructed them where to go and what to do. We were in the "old" clubhouse all day (not glamorous) - all day meaning 6:45am until 8pm. We were constantly asked questions and continually entertained by the volunteers. It amazed me that people were so concerned about their t-shirt size.
"What do you mean you don't have a women's medium?" (The women's small would fit a 5 yr old and the women's large would fit a 7 yr old - there was barely an inch difference in size)
"Our names won't be on
that
list, we are so much more important than the people on that list!" (wouldn't we have known who they were?)
We finally made it down to the Auction Tent at about 6pm, this is where the golfers finish the day with an after party. There always a live band, tons of decorations, food, and silent auction items. In the past, Terri and I have been in the Auction Tent decorating, so we were glad to get down to the party to see how it turned out. It was kind of nice that we didn't have to deal with the auction closeout (good job Mary).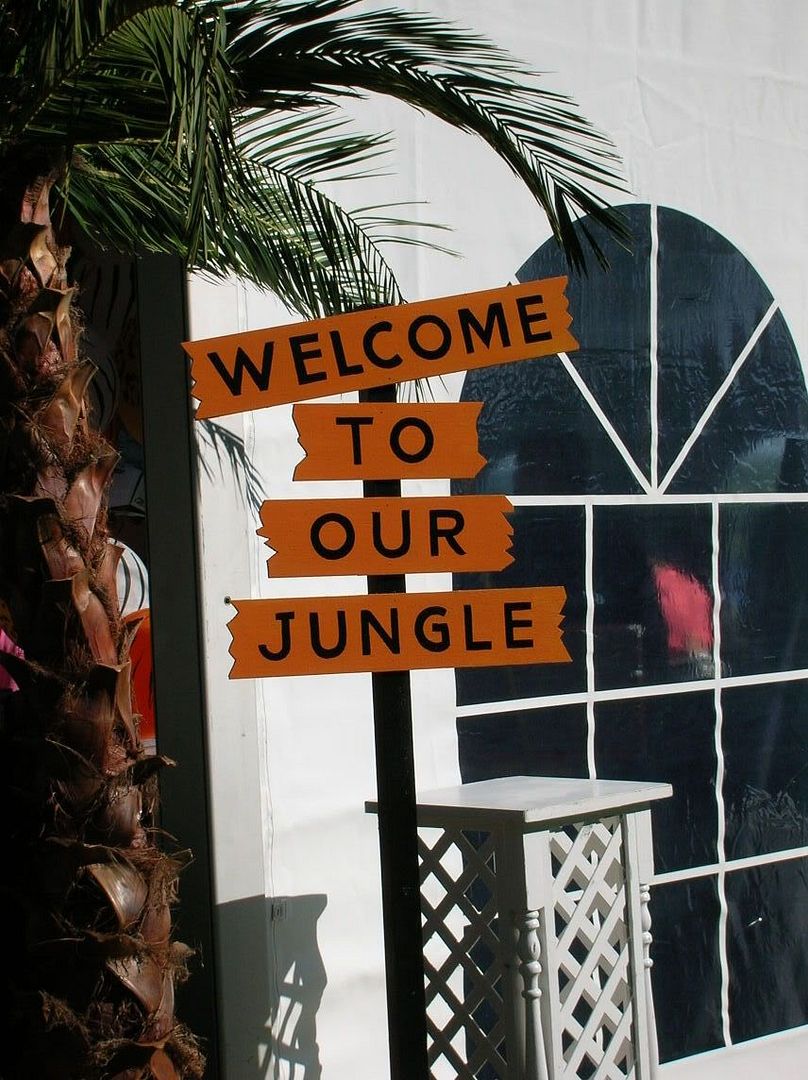 All in all, it's fun day where the Bengals, local celebs, and other athletes and coaches come out to support Coach's community fund and help raise money for kids in the tri-state.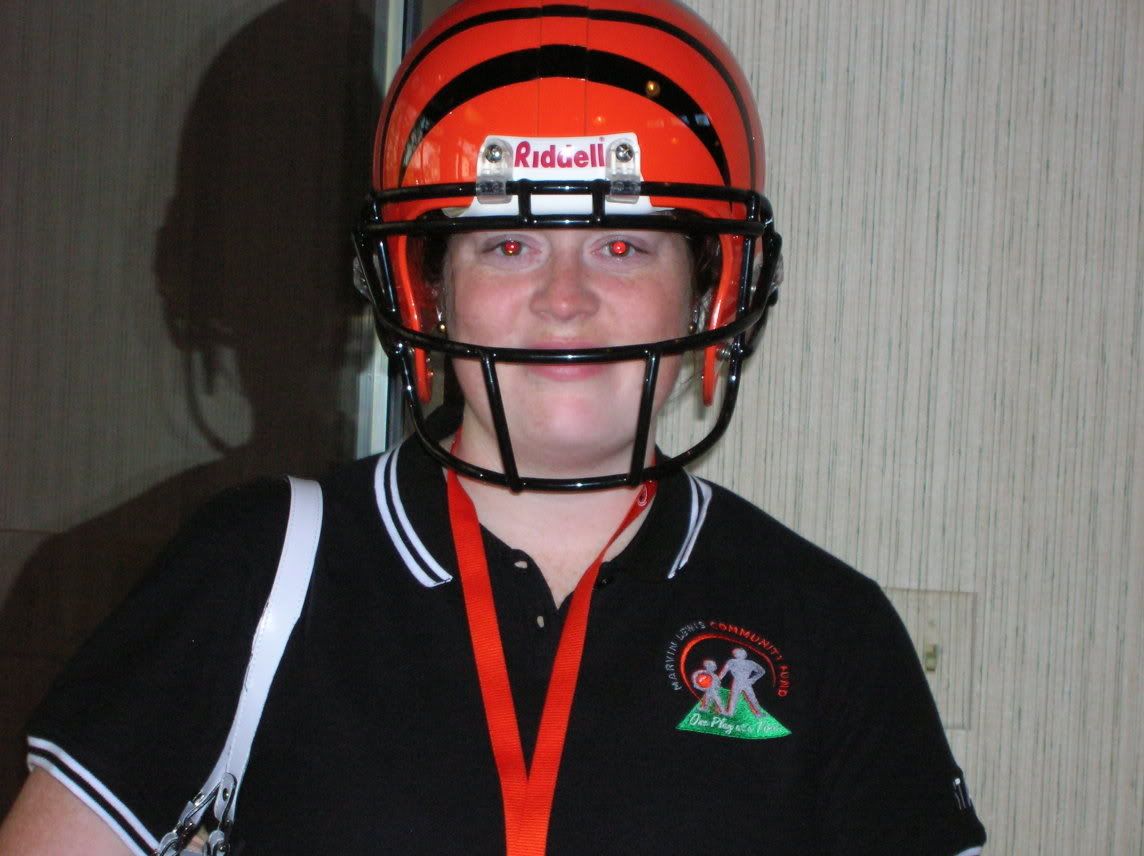 Terri - Thanks for the pictures. Good thing one of us has gone digital.
WHO DEY!!!